About Professional Development Programs
Student agency. Design thinking. Inquiry- and project-based learning. The technology revolution.
Amid the ever-changing education landscape, we love thinking about learning experience design holistically, and the Process-Tools-Delivery trifecta anchors our vision for education.
The future of education lies in play and games, from the underlying process and experience design principles, to the tips and tricks to help us realize our vision, then to the storytelling techniques to bring it to life. The parallels between games and learning are clear, and we're here to help you level up your teaching game, the Press Start way.
Explore our various professional development programs, and join us on our quest to make learning fun for all learners!
About Our Team
We build award-winning, immersive, facilitated learning adventures and games founded on the 21st-century skills, and we train teachers on how to do the same for their students.
Our Workshop Leaders
close01

Vince Siu

Founder & CEO

Vince enjoys thinking about gamification, hybrid learning design, 21st-century skills and assessment, design thinking, and generative AI and the future of education, and has spoken and conducted workshops at the Harvard Graduate School of Education, the Teachers College at Columbia University, Games for Change, and the 21st Century Learning Conference.

For his work in education, Vince has been recognized as an Asia-Pacific Leader by the Obama Foundation, a Global Shaper by the World Economic Forum, and a Gen.T Leader of Tomorrow by Tatler Asia.

Languages: English, Cantonese

close01

Logan Stratman

Learning Experience Lead

Logan has eight years of experience in education in Hong Kong, Mainland China and the US, including in classroom instruction, assessment design, lesson planning, educator training and education management.

He is an experienced game designer and looks after all in-classroom experience design for Press Start Academy's after-school curriculums. He is a seasoned performer in improvisational theater, and brings his expertise to Press Start Academy's learning experience design work.

Logan holds a Bachelors degree from Miami University and has an extensive background in both education and theatre. He has previously served, as part of the Peace Corps, at Guizhou Educational University as English Professor, teaching over 400 students and 30 teachers during his tenure there.

Language: English

close01

Rachel Lu

Learning Experience Lead

Rachel is Learning Strategy Lead at Press Start Academy, where she oversees all of our curriculum and game design projects with our nonprofit, corporate and school partners and clients, and steers the development of our 21st-century skills development and assessment framework.

She is one of the Lead Instructors for our Entrepreneurship programs, and helps manage and coordinate overall curriculum direction, internal innovation initiatives, and program logistics.

Originally from Guangzhou, Rachel holds a Masters of Education from the University of Hong Kong, where her graduate thesis focused on game-based learning and assessment. She has a background in the hospitality and entertainment industries, and holds a Bachelor of Arts in Hotel Administration from Cornell University.

Languages: Mandarin, English, Cantonese
How We Look at Learning Experience Design
Narrative, game and instructional design
Inquiry-, project-based and student-centered learning
How can I design to maximize student agency?
Process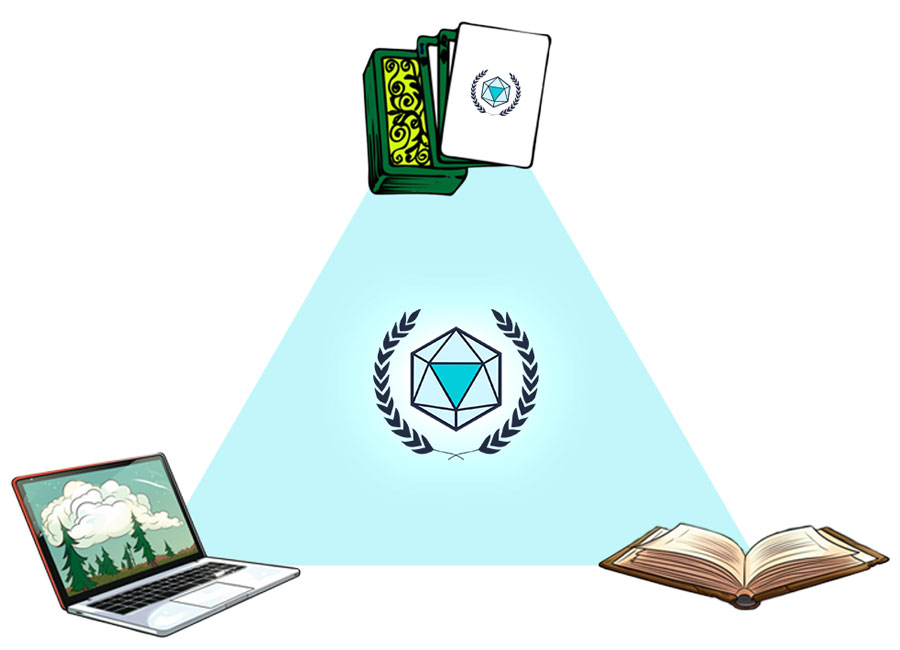 Tools
Low-/no-code solutions, generative AI as partners
Proprietary tech, SaaS tools edtech platforms
How can i realize my vision for teaching and learning?
Delivery
Educators as facilitators and coaches
Teachers as storytellers, narrators and Game Masters
How can I fulfill the potential of my classroom experience?
Testimonials
The presenter was so informative in such a short time. He made AI seem approachable and exciting!
Tina
American Community School
I loved the perspective you gave us. Teachers using AI as a way to empower students and their ownership of learning.
Erin
The Baldwin School of Puerto Rico
The acceptance of Gen AI and embracing how it can be useful for educators is refreshing. Many colleagues fear AI and oppose any use.
Sothymorokot
International School of Nanshan Shenzhen
Vince's general approach with LLMs was compelling and optimistic. It generated a lot of interesting discussions.
Your examples were great and very relateable.
Ms Sharma
International School Of Monaco
Highly impressed with PSA and your growing team for developing many wonderful opportunities and resources for students, teachers and the greater community.
Justin
Co-Executive Director, Teach For Hong Kong
The Playful Educator taught me how to think deeply about game design and how to create an immersive world in which students can have fun while they learn. It was great to collaborate with other attendees and learn from each other. We came up with many strategies to get students to be active participants in the classroom. I learned that even the toughest and most boring topics can be gamified and made interesting. Many concepts were covered including the process of game design, using AI in game design, giving students agency, and facilitating learning. I was able to use what I learned to plan my own gamified writing unit. I can't wait to use it in the classroom.
FAQs
We run programs at our studio in Central, on campus at various partner schools such as Hong Kong University, Chinese International School, HKUST, PolyU or at selected Corporate partner venues. If you are interested in organizing one of our workshops for your school/organization, please get in touch with us via WhatsApp, Email, or Book a Call!

Our inclusive professional development workshops welcome educators, parents, NGO professionals, and anyone passionate about expanding their knowledge and skills in various educational domains. Keep an eye on our upcoming workshops, listed above or on our Community & Events page and join us on our journey to Play, Learn, Grow!

We love working with teachers and schools to customize programs that suit their needs! Please reach out for a chat via WhatsApp, Email, or Book a Call with us!
Contact Us on WhatsApp
Message Us!
Still Have Questions?
Book a call with one of our Learning Advisors to learn more about our programs. Ask us anything!
Book a Call